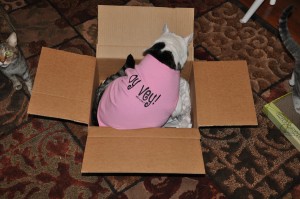 It do be Breast Cancer Awareness month and since I am a mancat wot likes to support great causes I did put on ma pink shirt to halp TokiPoki.com raise moneys for breast cancer research. As u can seed I r still a handsum mancat even in pink! Over at TokiPoki.com u can order da Pretty in Pink trading card pack (which will hab ma handsum snoot and 9 other cool pets in pink all for Breats Cancer awareness), you can make your very own trading cards or order up the We Paws for Tatas t-shirt (wot will get you da cool shirt, sticker and a pack of trading cards) for only $25 and $5 goes to breast cancer research!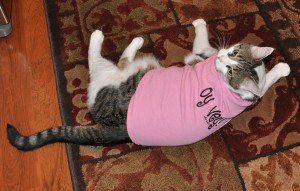 Oy vey! halp us halp breat cancer research by makin a purchase of special pink products at TokiPoki.com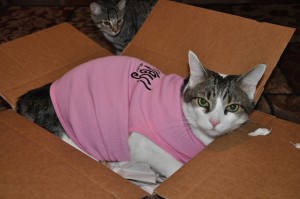 Yup I iz tuff enuff to wears pink!