Today's mail brought wif it 2 great fings… My We Paws for Tatas t-shirt/cards and a nutter donation for da box kittehs at One By One Cat Rescue. A beary nice lady wot read ma bloggy but doz not hab paypal for da chip-in did asking us how herz could donate to da sweet little box kittehs wot were left on the doorstep of da shelter a few weeks ago. So we gibbed her our address n herz mailed us a check. Which den became a good excuse to send Edgar over to PetSmart to seed kittehs durin da adoption day today. Not only did he deliverin da moneys but he gots to watch az kitteh after kitteh gotted forever homes! He did smiles from ear to ear. He also gotted down and played wif some of da kittehs wot are still waitin for a forever and ever home.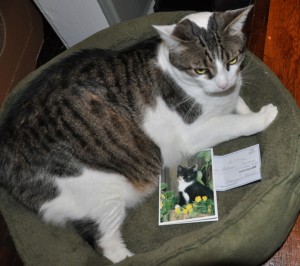 Beary nice card comed wif da donations today. Fanks u Mrs. Storch!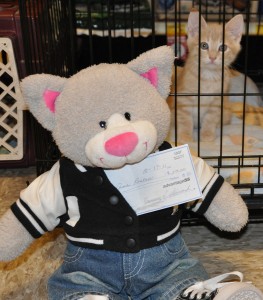 Edgar delivers da donations to One by One Cat Rescue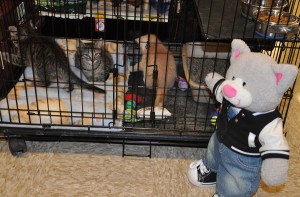 He meeted some beary nice kittehs too!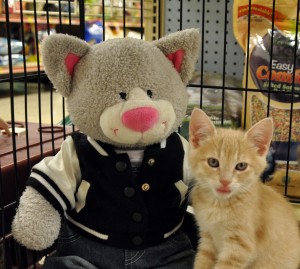 Dis sweetie still waiting for forever home.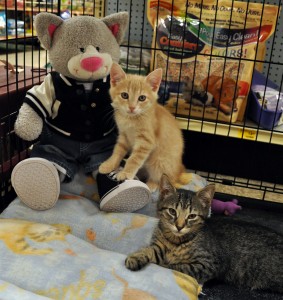 Lookin for der forever homes. Will u adopts dem?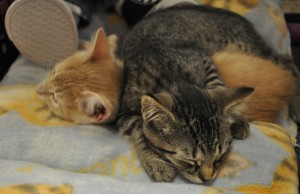 A cuddle pile only requires two kittehs.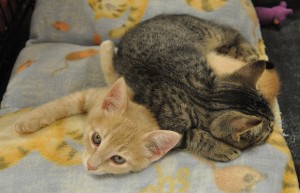 I finks Blondie iz askin fur halp MOL.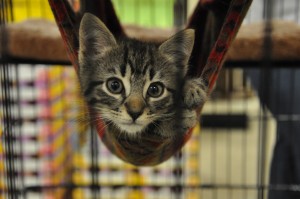 Dis one wuz smart n stayed out of dat cuddle pile.