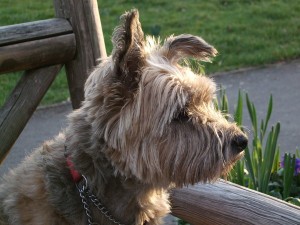 I knows we hab all losted someone close to us and I wanted to gib us a place to share da memories. Dis year haz been especially hard on anipals and we hab all felt da sorrow. Da king of all PawPawtys Frugal Dougal left us (he wuz ma inspurrashuns fur SCIFIpawty and I know he iz greatly missed. Anutter great pal of mine wot always danced fur me (at pawtys & in real life) wuz Cosmo.
Our sekurity force haz been hit purrty hard too dis past year. Da chief of sekurity BrutustheDane just recently crossed over da rainbow bridge. And our sweet lil hippo pal JBHippo recently lost her Dad Folk. So dis year r sekurity force be wearin black armbands to honor dem wot no longer wif us.
I know der are many many utters too and ma heart aches fur dem all.
Please takes a minute to post ur memories or share ur stories about someone u lubbed dat haz crossed over dat rainbow bridge.
Pepi haz a bootiful memorial page u should all check out. We lub u all. *waves to angels Petie, Sebastian, Dougal, Brutus* I sheds a tear fur u all but knows u in a better place runnin free and zoomin on rockets thru space! *Hugs* to ur humanz wot miss u.