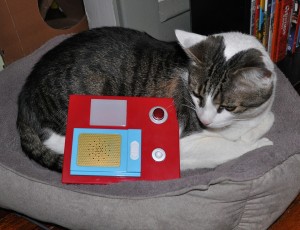 WIN DIS PAWSUM PWIZE
dis doorprize iz open to all SCIFIpawty attendees all day long. Just stop by dis post and leave ur twitter name in da comments to be entered. winner will be picked randomly from all validated pawty attendees on Sunday.
Fanks and good lucks!
Pwize Sponored by ThinkGeek.com.
DA WINNER IZ: @Smokey8